Spinning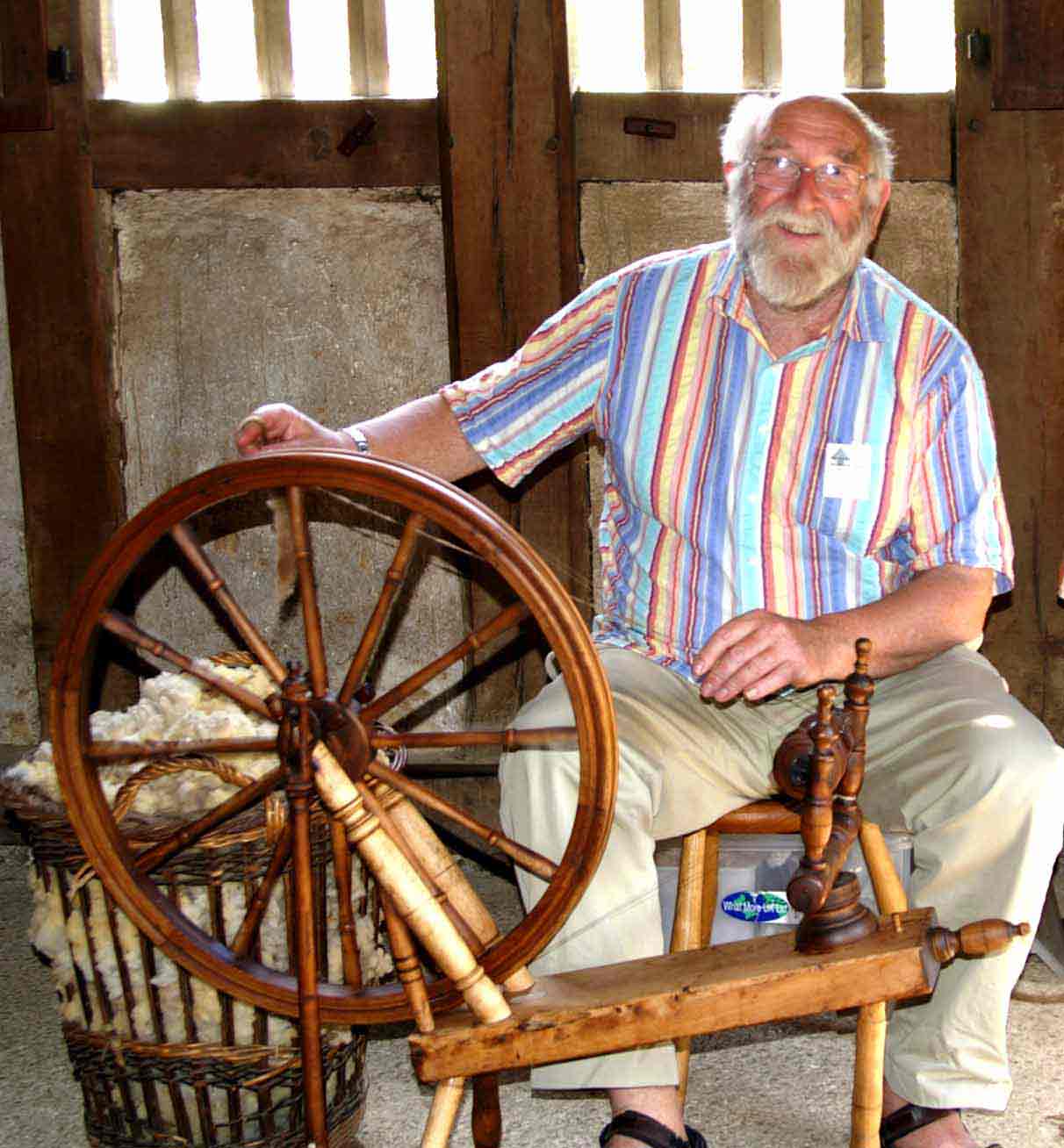 I have been spinning for about 50 years. This was at a time when nearly everyone bought fleece and either washed it first or spun it in the grease before washing it. At that time rovings were not readily available. In those days most were longdraw spinners or they spun worsted yarns they had combed for themselves. Nowadays this is rarely seen.
I have collected several wheels. The oldest was made in Sweden in around 1845, others include an Ashford Traditional and a Joy, and a Schacht. And almost a garage-full of fleece!
Having visited many Guilds as Chairman of the Association it became clear that the craft of spinning is slowing dying out. As a consequence, I created the Foundation Certificate in Spinning which is now running, by the Association, nationwide. With the support of the Worshipful Company of Dyers additional certificates in natural dying and on dying with chemicals are being developed.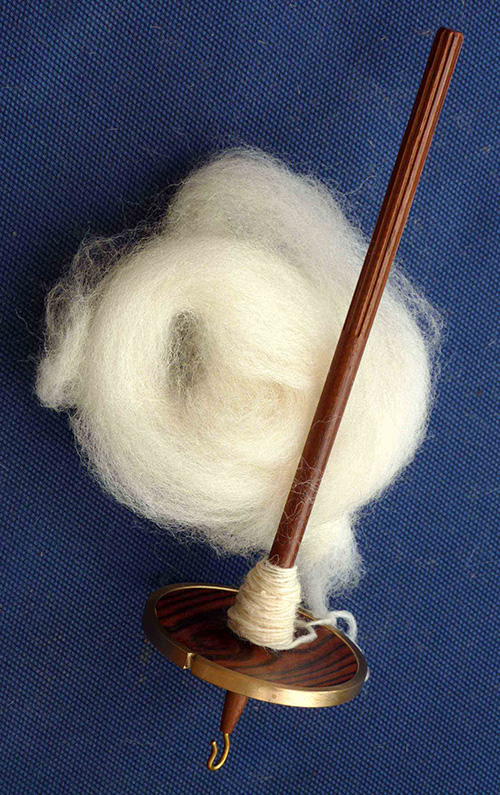 Fellow spinners and braidmakers meet each month at our house, mostly on Tuesday afternoons. If you are interested in spinning, weaving or braid making, then please come along. You will be very welcome. The dates are given below.
June 12th
September 11th
October 8th (Monday)
November 13th
December 11th
2019
February 15th
March 15
April 15th
May 14th
Please phone beforehand (01798 831010)
Spinning workshops
My spinning workshops, for groups of up to six people, are run on demand. Mostly these are for beginners and for others who wish to improve their skills.
Talks and demonstrations
I am a member of the Association 's speakers list and give talks and demonstrations to groups, including Guilds, societies, museums and other interested organisations. Please contact me for further information.
Making Inkle Braids - An introduction to weaving inkle bands
Book now available as an e-book download for £9.85 or bound print edition for £13.75.