Ashford spinning and weaving products
I am a dealer for Ashford products, including spinning wheels and inkle looms.
A full list of products can be seen at www.ashforduk.co.uk. Contact me for prices and delivery.
Ashford Elizabeth spinning wheel
A simply stunning fairy-tale wheel. This beautifully crafted wheel has an extra large wheel mounted on ball bearings for extra smooth effortless spinning.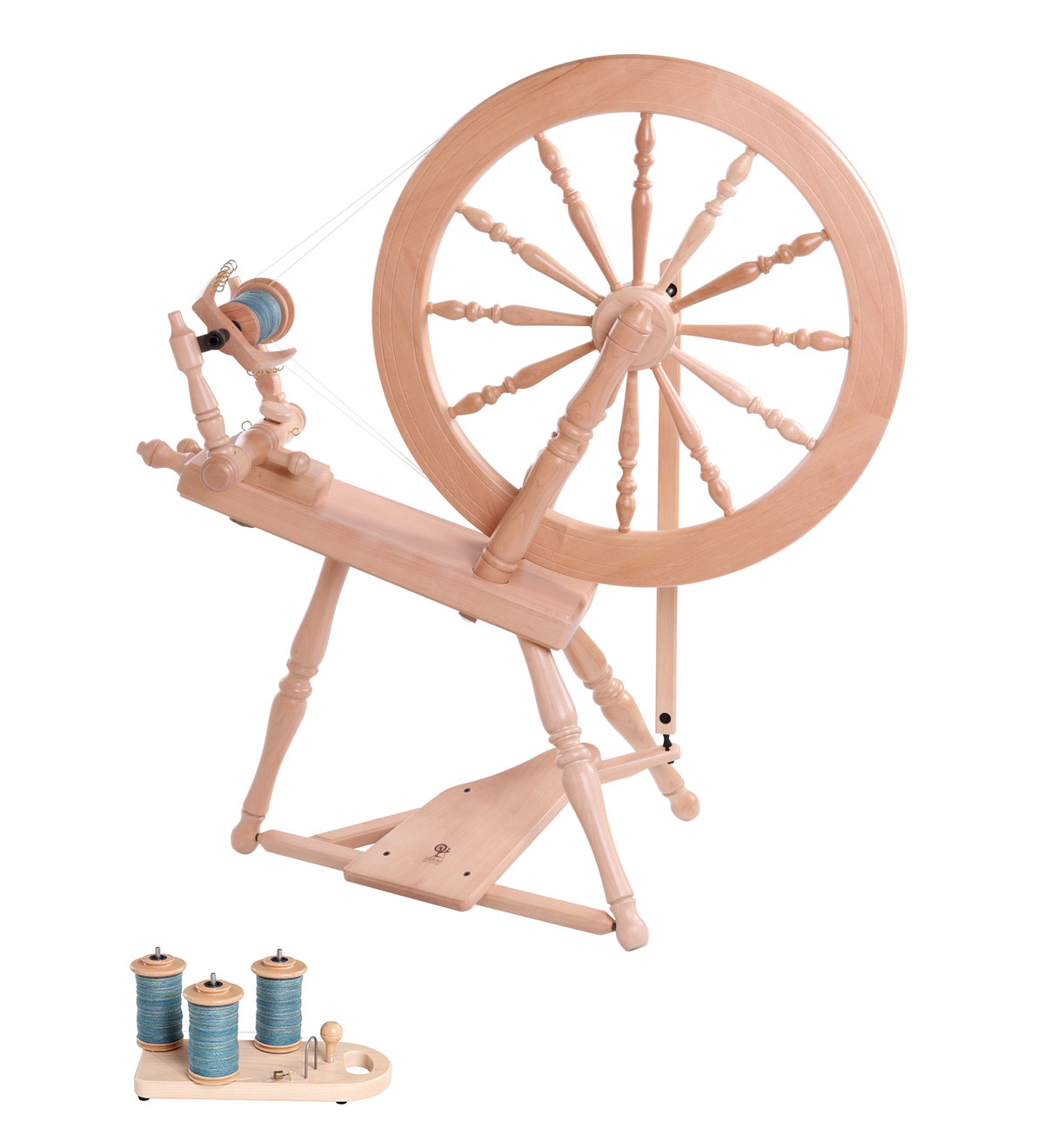 Making Inkle Braids - An introduction to weaving inkle bands
Book now available as an e-book download for £10.00 or bound print edition for £15.00.