Steve Kennett - spinner and weaver of inkle braids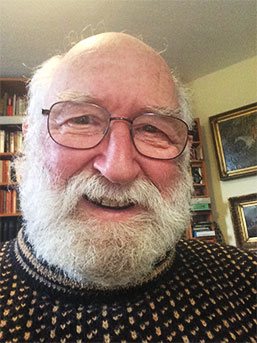 I have been spinning and weaving inkle braids for more than 30 years.
My inkle workshops aim to get beginners up and running quickly. For more information please see the inkle section. Get my Inkle workshop
My spinning workshops are run on demand for groups of up to six people. See spinning section for details.
I give talks and demonstrations to groups including Guilds, societies, museums, and other interested organisations and am a member of the Association's speakers list. Please contact me for further details.
More information is given in the Spinning section.
24th August
It has taken a couple of goes to get this plaited braid even along its length and long enough to use. I made it from 12 double ends each 2 metres long and ended up with a strap 1.6 metres long. Sometime I think I'll have a go at a plait using 16 ends - but it may blow my mind getting it right!
Read more
Making Inkle Braids - An introduction to weaving inkle bands
Book now available as an e-book download for £9.85 or bound print edition for £13.75.