Steve Kennett - spinner and weaver of inkle braids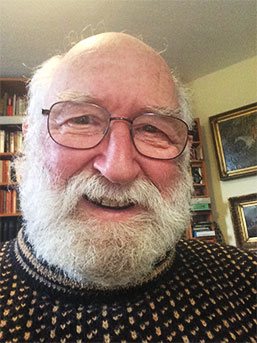 I have been spinning and weaving inkle braids for more than 30 years.
My inkle workshops aim to get beginners up and running quickly. For more information please see the inkle section.
My spinning workshops are run on demand for groups of up to six people. See spinning section for details.
I give talks and demonstrations to groups including Guilds, societies, museums, and other interested organisations and am a member of the Association's speakers list. Please contact me for further details.
30th May
This plait has 12 parts and took some time to get it going. And you have to keep counting - 2 over, 2 under, 1 over etc. Hand woven plaits are a good way of making lots of things such as braces, bell and light pulls, curtain ties, and woven onto bags and so on. Now, once I have a suitable buckle, I'm...
Read more
Making Inkle Braids - An introduction to weaving inkle bands
Book now available as an e-book download for £9.85 or bound print edition for £13.75.