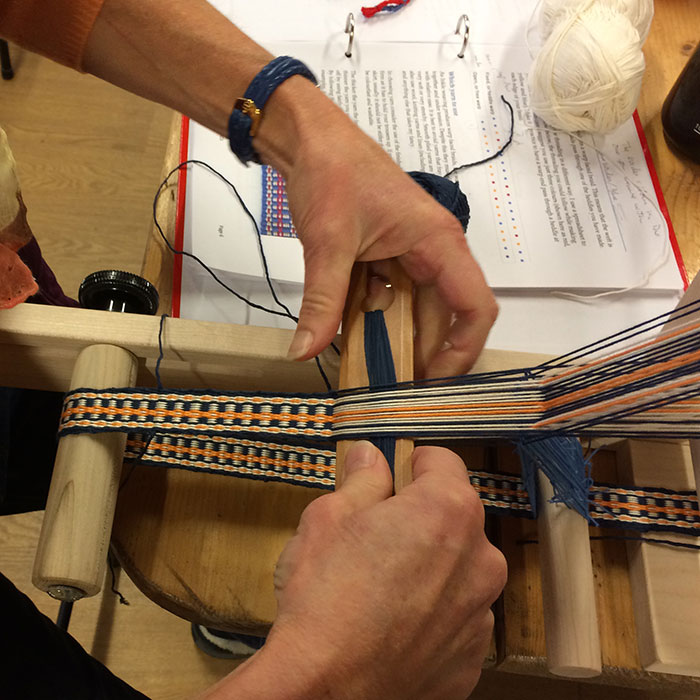 Inkle braids
Weaving braids is fun. People have been using inkle looms and back-strap looms, for centuries, and still do for many countries around the world.
Inkle braids can be used for luggage straps, belts, braces, even towropes! Braids may be sewn together to make items such as bags, scarfs and hats, and wall hangings.
Inkle braids workshop
This workshop brings together my experience of teaching many people to weave these braids in a form suitable for learning on one's own, together with support by email where needed.
You will learn how to:
tie heddles
choose the best fibres to use
use of colour
use of the inkle planning sheet
record keeping
how to use pick-up to create designs
finishing off
Get in touch for workshop details and dates.
Monthly meetings for spinners and braidmakers
June 12th
September 11th
October 8th (Monday)
November 13th
December 11th
2019
February 15th
March 15
April 15th
May 14th
Please phone to let us know you are comming - 01798 831010
Making Inkle Braids - An introduction to weaving inkle bands
Book now available as an e-book download for £9.85 or bound print edition for £13.75.